WEEKS – WHITE - WHITTREDGE – WOOLDRIDGE – WOODRUFF – WYETH
Please check this page again as we continue to update with more artists framed by Gill & Lagodich in both period and replica frames.
Artists are listed alphabetically.
EDWIN LORD WEEKS (1849–1903)
The Rajah Starting on a Hunt, ca. 1885, oil on canvas, 39-9/16 x 32 inches. Framed by Gill & Lagodich for the Metropolitan Museum of Art. Period frame, rare late-19th-century Orientalist frame, gilded applied composition ornament on wood, molding width 6-1/4 inches. "Boston-born and Paris-trained, Edwin Lord Weeks was a leading expatriate painter, illustrator, photographer, writer, explorer, and collector as well as the first known American artist to visit India. This painting depicts preparations for a hunting expedition at a palace in Ajmer, Rajasthan. Likely dating from the artist's 1892-93 trip to the country, he described the palace façade in his published accounts as 'completely coered by tiers of projecting windows … wonderfully light and airy in effect.' The striking period frame is not original to the painting, but suggests the 'Orientalist'-style setting that Weeks favored for his work." —museum permanent collection label.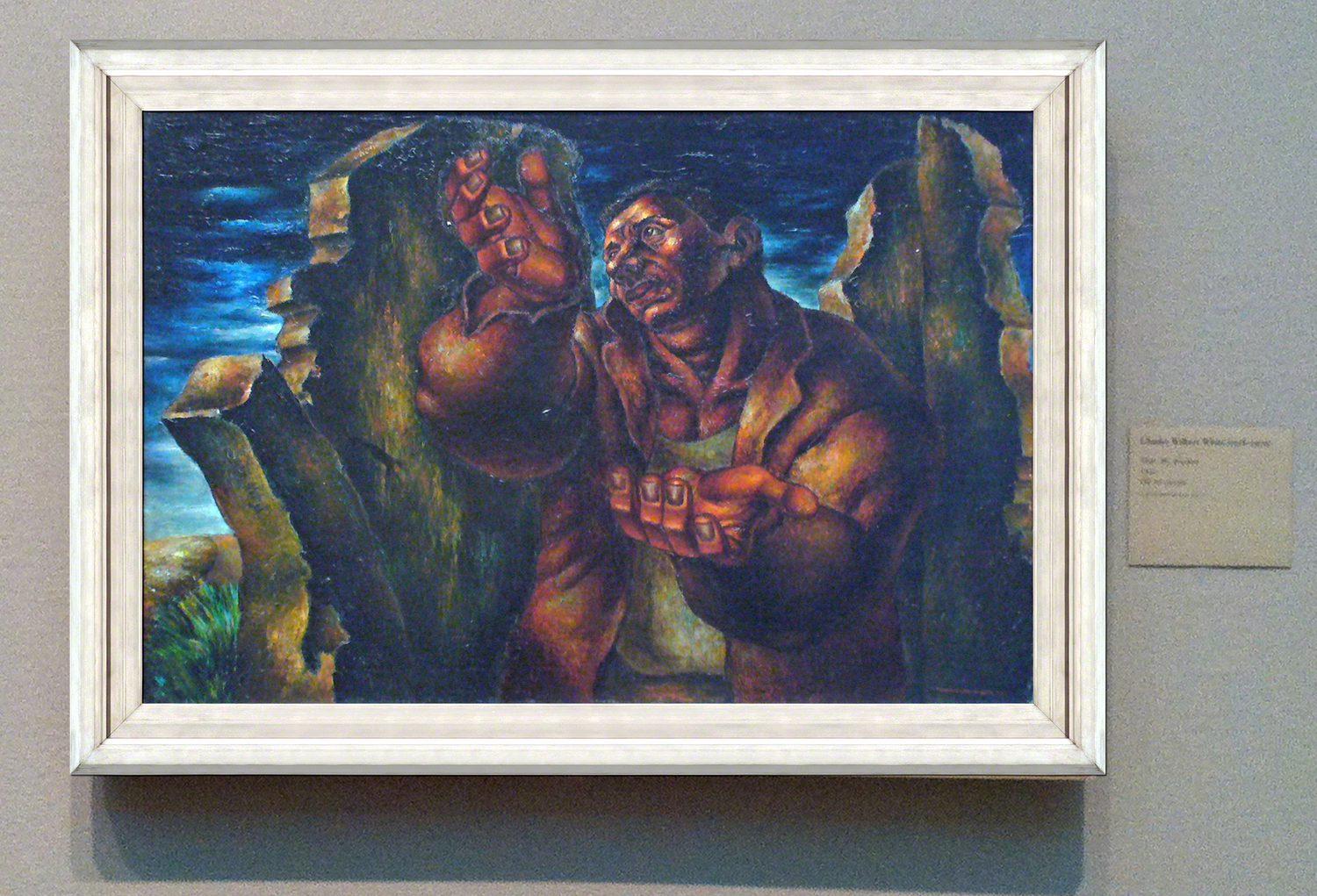 CHARLES WILBERT WHITE (1918 – 1979)
This, My Brother, 1942, oil on canvas, 24" x 36", c. 1930s American Modernist molding, patinated gesso finish on wood, molding width: 2-7/8", custom-made replica frame fabricated by Gill & Lagodich. "Like many artists of his generation, Chicagoan Charles White believed that art could be an influential force in the struggle to promote racial equality for African Americans, stating, "Paint is the only weapon I have with which to fight what I resent." He addressed the quest for dignity and freedom in This, My Brother, which takes its title from a poem by John Rood about a rural miner who experiences a political awakening. In the painting, the man appears to break free from a mountain of rubble, alluding to White's hope that social change could be realized." — Art Institute of Chicago, permanent collection label.